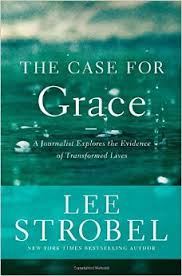 A recent book I've read and recommend….
The Case for Grace: A Journalist Explores the Evidence of Transformed Lives
by Lee Strobel
The author of bestselling The Case for Christ and The Case for Faith turns his attention to the subject of Grace. And yes, there seems to be a plethora of new books on grace, but this one is different. In it, you will encounter people in many different circumstances experiencing God's amazing grace. Inspiring stories like "The Orphan" in chapter two will touch your heart and create thankfulness for God's grace in her life, and then in yours. It's a compelling read; in hardback and at a special price now at Friendship Bookstore.
-Theil